Hard to believe it was 15 years ago today that the infamous "Bartman game" was played. We all remember it. We all know where we were at the time. I remember it like it was yesterday. A lot of Cubs fans I know still blame Steve Bartman for the Cubs not winning their first pennant since 1945 that day. Of course all has been forgiven now, since the Cubs finally did win that elusive pennant AND the World Series in 2016,  but is Steve Bartman really the reason we all had to wait an extra 13 years?
Quick recap, since I know most fans know this by heart. Its the 8th inning, and Mark Prior is pitching a 3 hit shutout. One out in the inning, Louis Castillo at the plate. With Juan Pierre on second, Castillo lifts a foul ball towards the left feel stands. Left fielder Moises Alou leaps to catch the ball, but a fan reaches out in an attempt at a souvenir and knocks it away. Seems harmless enough. That is until Castillo ends up drawing a walk, on which, ball 4 is a wild pitch that advances Pierre to 3rd. Then Ivan Rodriguez singles in Pierre, making it a 3-1 Cubs lead. This leads us to culprit #1.
Alex Gonzalez. The next batter, a very young Miguel Cabrera,  hits a taylor-made double play ball to shortstop Alex Gonzalez. Gonzalez, who had the best fielding percentage in baseball at the position all year, having only committed 5 errors, boots the ball and everyone is safe. I never hear Gonzalez get a lot of blame in this story, but he should. Look, I realize, the guy made a mistake. It happens. But you just can't open the flood gates like that on such a routine play. This leads to culprit #2.
Dusty Baker. At this point, you can just feel all hell is about to break loose. Prior throws a wild pitch, the single, the botched double play. Where is Dusty Baker during all of this? Sitting in the dugout chewing his toothpick, that's where. This is the time he has to come out and stop the madness. Its like in a basketball game when a team scores 3 or 4 baskets in a row. The opposing coach always takes a timeout to stop the momentum. But not Dusty. Actually, and I freely admit this is hindsight, Dusty should have pulled Prior there. He was pretty much done, and that would have been a good way to stop the flow. Not that that would have necessarily done the trick, as we go to culprit #3.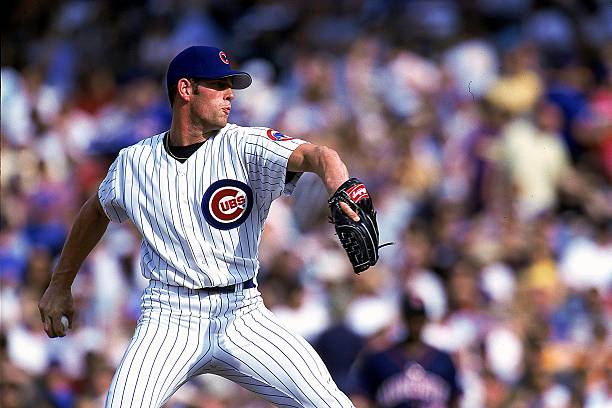 The Cubs Bullpen. So at this point Prior does end up leaving the game tied at 3. How does the bullpen come in and throw gas on the fire and give up 5 more runs? A team that had mustered 3 hits in 7 1/3 innings to that point puts 8 runs on the board. The Cubs lost the game, of course, but there is still 1 last culprit in all of this.
The Chicago Cubs. There was still game 7 to be played the next night, with Kerry Wood going for the Cubs. I've heard Alou interviewed where he said they knew they had no chance to win game 7. While I applaud his honesty, that's really not what you want to hear. That kind of tells me that team didn't really have the heart of a champion. If you go into a game thinking you are already beat, you're probably right. Remember the 2016 Cubs and their motto "We Never Quit?"
I've come to accept that if you are one of those fans who blames Bartman for everything that went wrong, I'm not going to talk you out of it. I just laid out all the logic and facts for what happened, but I also know that didn't make it hurt any less. That year was the only year I have purposely not watched the World Series. It was too painful. It just occurred to me  when I saw that this was the 15th anniversary, that there is a generation of fans who weren't old enough at the time to remember it. Even if they do, they aren't old enough to remember Steve Garvey's home run and the ball through Leon Durham's legs in 1984, Will Clark in 1989, or the Cubs starting Mark Clark in game 1 of the Wild Card in 1998. For those of us that do remember all of that, Bartman was just another disappointment in the lives of Cubs fans. Now, of course, we can all rejoice in 2016. And hopefully, somewhere, Steve Bartman can sleep easier at night.